We provide Premium NBN in Claremont and Western Suburbs
If you need NBN in Claremont and Western Suburbs talk to Res-Q Team!
With over 12 years of experience - w
e know how to make your internet fast.
We care about our locals.
National Broadband Network or Fixed
Wireless
service is easy to connect to. All you need is the right tools and knowledgeble team here in Claremont to get the fast internet connected to your home or office.
Do you enjoy spending 20 hours on the phone to an overseas contact centre? If you don't, then
call us
! We will help you hook up and speed up while you sit down and relax having everything done for you. Our goal is to make your life easy. While
NBN is rolled out
across the country, Res-Q NBN team in Claremont is rolling up the sleeves to ensure the transition throughout Western Suburbs is smooth and simple. You don't want your phone to be disconnected and wait for months to get the service back – we are here to protect your best interest.
For the last 12 years we listened to understand what you want. Using this knowledge helped us to develop tailored products and services that connect computers and protect business and families from Cyber Threats. Our clients need more than just an internet connection. They need the good service supported by a fair price.
NBN in Claremont and Western Suburbs
I've had plenty of hosting, IT and web issues – Nick & Darryl have been fantastic at helping me out! I thoroughly recommend them.
Res-Q IT helped one of my clients that was having issues with their phone provider and their phone lines were down, resulting in their business losing clientele. For several weeks they were trying to deal directly with the phone company with success. The phone provider acknowledged that there was a fault, but the fault just couldn't be found. I contacted Res-Q IT and they took over and had the phone line back up and running within 48 hours. They did a fantastic job – Well Done!
Nick helped me setup my NBN Internet connection at home. It runs smoothly and without any problems. I'm quite happy with the speed as well.
Benefits of using Res-Q Internet Service
Choose the NBN plan that suits you.
GREAT VALUE FOR PEOPLE WITH IPAD AND A PHONE
You live in Claremont or Western Suburbs and only need the NBN Internet plan to check emails and call friends. You prefer to go out more than spend time in from of the computer or with a tablet. Pay-As-You-Go Phone is included
Speeds up to 50Mb/s
Free WiFi Modem
Unlimited Downloads
Static IP Address. Great for streaming to up to 8 devices. Pay-As-You-Go Phone is included
FREE MODEM, NO CONNECTION FEE
Speeds up to 110Mb/s
Free WiFi Modem
Unlimited Downloads
Static IP Address. Great for streaming to more than 10 devices. Pay-As-You-Go Phone is included
Innovate to compete today and tomorrow.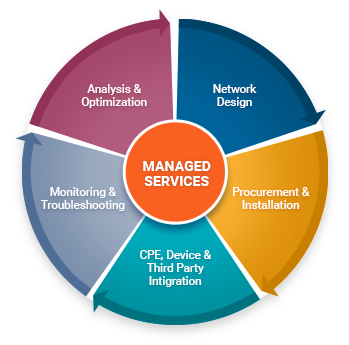 Managed IT Services Perth
Are you looking for a complete, plain-English IT solution for your business or home office? Look no further than Res-q Computer Services and Supplies.
Business Phone Systems – How not to miss the call again
Missing the phone call in most cases means losing a business. What do the modern phone systems offer to businesses that mitigates this risk?
5 Ways to improve Wifi coverage at home or your office
When was the last time you checked the health of your home or business wifi? Wireless internet has revolutionised the way we work and enjoy leisure activities.
We offer Easy and Powerful VoIP Phone systems for Medical and Legal Practices located in Claremont and Western Suburbs.
The future is here,
let us help you lead the way
If you have any questions — please contact us