Computer Repairs in Western Suburbs Perth
Our Customer Service makes you feel good
Computer Repairs in Western Suburbs Perth
Home users don't have the time or resources to worry about their computers, yet corporate support is too expensive to be practical. Would you like to enjoy business class levels of service, without breaking the bank?
Now anyone can enjoy the same level of service and productivity as big corporations. The same skills we honed working for the big boys can help you work more quickly and effectively at home. We service each and every person with respect and patiece. We know how to resolve 98% Computer or Wi-Fi issues from our experience. As for the other 2% we find answers via our research and development.  For those who don't want a slapdash, budget approach to home working, Res-Q is first choice.
We love and care about our locals. Most of our clients live or run the business in Western Suburbs. Our goal is to look after people and their computers, not only servicing the big business. Providing residential computer repairs and consultancy services as well as looking after small and medium business makes our service model unique. 
You might be just an ordinary computer or Apple Mac owner who wants some help and advice, or perhaps you need help with smart home automation system. We are trained and worked with different brands such as Lenovo, HP, Sony, Acer, Toshiba and others. We are certified by Microsoft, Apple, Fibaro, Unifi WiFi and other technology partners.  The certifications and our experience help us to resolve IT related issues and Rescue People from Computer Problems.  Residential and Business Clients.
We make computers fast. And we make fast computers
CyberSecurity for parents and kids, secure networks for Business And Home networks
Patch black spots and make wireless work through the entire house
Laptop screen repairs. Apple Mac or Windows.
One-on-One consultations
Virus Removal and Computer check if the computer was compromised. Dark web scanning services
Res-Q Protection Kit – backup, DNS Protection, Anti-phishing, antivirus and maintenance package.
JAG Demolition has utilised the services of Nick and RESQ for a number of years and have found him to be extremely professional and knowledgeable. The service that he and his company offers is second to none and any issues we have encountered have been dealt with in a very timely manner.
Nick has built a great business at RESQ by delivering prompt professional service. Over time he has added a team of equally professional computer experts to continue what he started.
Nick is a professional IT specialist who has strong skills sets across the key sector areas of hardware, software and management systems that are such an important part of effective business management systems & structure. He decided to share this expertise by establishing RES.Q over 6 yrs ago and in that time has established his company as a very reliable, honest and efficient operator. His "can do" attitude and exemplary customer service focus continues to set the standard in IT specialists I have dealt with over the last 7 yrs. In particular his ability to see the bigger picture in what solutions will deliver to the client the best bang for their buck, while being extremely patient to explain to those of us less conversant in his area of expertise, makes him a compelling champion to have on your side. I highly recommend Nick and RES.Q for any businesses or individuals who need reliable, efficient and customer focused IT support.
I can honestly say that Nick from RESQ IT has saved the day more times than I would like to admit! Time is money and when computers/email/websites and all things technology go down it costs us a huge amount to be offline. It is hugely inconvenient and I am the first to admit that technology is not my strong point. Having a company such as RESQ IT is integral to my business. Nick provides us with fast, pro-active service that fixes the root of the problem immediately. One of my favourite things about RESQ IT is that they will put measures in place to make sure the same problem doesn't happen again. I highly recommend RESQ IT for any business that needs a high standard of IT support.
I recommend Nikolay and RESQ-IT as a very professional and personal service. They always respond to all inquiries incredibly fast and handle them promptly. We had an urgent job to set up a new phone system in our office. Nick managed to coordinate all the work between electricians and contractors as well as his engineers to get job done within a very limited time frame. There were some delays with the suppliers from over east. But overall our team is very impressed!
Innovate to compete today and tomorrow.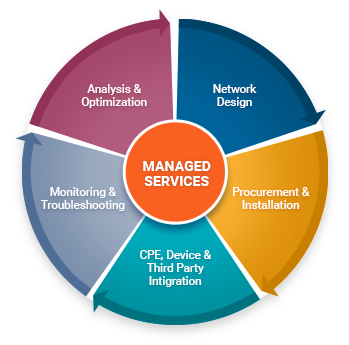 Managed IT Services Perth
Are you looking for a complete, plain-English IT solution for your business or home office? Look no further than Res-q Computer Services and Supplies.
Business Phone Systems – How not to miss the call again
Missing the phone call in most cases means losing a business. What do the modern phone systems offer to businesses that mitigates this risk?
How to improve Wifi coverage in your home or workplace
When was the last time you checked the health of your home or business wifi? Wireless internet has revolutionised the way we work and enjoy leisure activities.
We offer Easy and Powerful VoIP Phone systems for Medical and Legal Practices located in Claremont and Western Suburbs.
The future is here,
let us help you lead the way
If you have any questions — please contact us