Res-Q Computer Services Perth
IT can be a nightmare, a confusing mixture of technical jargon, tricky pricing and ongoing issues which makes most of us tear our hair in frustration. Wouldn't a friendly, plain English service which looks after you night and day be a better option?
If you just want your computer, software, network and IT stuff sorted out professionally with the minimum fuss, why not consider a new way to manage everything? Res-Q Computer Services are a team of mobile IT Engineers with an amazing managed service that takes all the headache out of IT. We're available 24x7x365, and can usually work remotely and immediately, so your business has minimum downtime. We'll ensure your business runs smoothly, while you look after making profits.

Our mission is to give Your Business the tailored solution that doesn't break the bank while making You Business one step ahead of your competitors. We understand how small and medium business operates as we have become close to hundreds of businesses and have been able to streamline their business processes in the smart and easy way. Our moto is "Predict and prevent rather than learn the hard way".
Res-Q Business IT Services Solutions:
Hosted and Online Exchange Server Solutions
Managed Services – Complete Management of your Systems.
VoIP Telephony – Save money by utilising Fully Managed Phone System.
Citrix Virtual Desktop Solutions.
VMware Server Virtualisation.
Continuous network monitoring and fault detection.
Disaster Recovery Planning.
Support management system and reporting.
Remote and onsite support, year round, 24 hours a day.
Quick, cost effective IT support Technical manager and main point of contact.
Res-Q Computer Services – Home Services:
Fast, friendly and qualified service.
Your problems solved rapidly.
ADSL setup and troubleshooting.
Data recovery and disaster prevention.
Securely erase data you want kept secret.
Hard drives and mobile phones
Wireless networks configured and ready to go.
Virus removal and effective protection.
Hardware issues resolved with minimum disruption.
Upgrades and new system advice so you spend less.
Call us free on (08) 6555 6500 or 1800 124 232.
Innovate to compete today and tomorrow.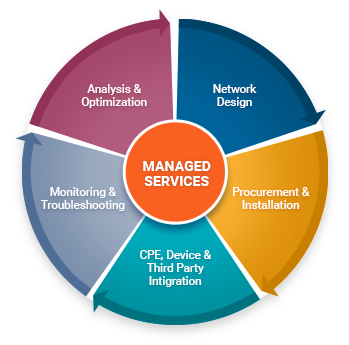 Managed IT Services Perth
Are you looking for a complete, plain-English IT solution for your business or home office? Look no further than Res-q Computer Services and Supplies.
Business Phone Systems – How not to miss the call again
Missing the phone call in most cases means losing a business. What do the modern phone systems offer to businesses that mitigates this risk?
How to improve Wifi coverage in your home or workplace
When was the last time you checked the health of your home or business wifi? Wireless internet has revolutionised the way we work and enjoy leisure activities.
We offer Easy and Powerful VoIP Phone systems for Medical and Legal Practices located in Claremont and Western Suburbs.
The future is here,
let us help you lead the way
If you have any questions — please contact us