Res-Q (Rescue) IT was founded by Nick Shmakov and Raj Chaulagai in 2009 providing information technology ("IT") support to small and medium business as well as residential clients. Later in 2010 Raj and Nick decided to follow different paths in life with Nick to become the sole director of Res-Q IT.
Our Team loves helping people, is committed to each other and passionate about technology. A client can have the confidence of knowing that with Res-Q IT technical solution in place, they will always have the same positive and consistence experience when they deal with Res-Q, regardless of which team member serves them, and that once an IT issue has been resolved, it will not resurface. The Res-Q IT ethos is to deal with one client at a time, and every client for life.
Res-Q Computer Services was awarded a Special Judges Award for the Most Innovative Business in the Belmont Small Business Award in 2014, Top 100 Most Influential Award
Over the past 6 years Res-Q IT has grown 40% year on year. We built our business by valuing each other and every client we encountered.  It is challenging, providing a full service in a cost effective manner with a personal touch to every client takes some doing.
Res-Q's business model is to provide the full range of Information Technology support services in software, hardware, web development, networking and business systems so as to be a single business hub for their customers. Res-Q maintains the quality of service by running specialist teams who follow well-defined written processes, and by automating as many business and service-delivery systems as possible. At Res-Q we demand the same quality service from our partners and suppliers.
We ensure every customer is satisfied by ensuring our teams:
Follow a rigorous client on-boarding process;

Use checklists at each step;

Provide honest advice;

Collect and analyse customer's feeback;

Comply with our published services levels.
 We follow-up every client with a customer satisfaction survey, and have a structured process to review all feedback we receive and implement opportunities for improvement. 
If you want your computers, software or network managed professionally with the minimum fuss, why not consider Res-Q Team to maintain your infrastructure? 
We're available 24 x 7 x 365 and can help remotely, so your business has minimum downtime. We'll ensure your IT Systems run smoothly, while you look after your business.
Our mission is to give Your Business the tailored solution that doesn't break the bank while making You Business one step ahead of your competitors. We understand how small and medium business operates as we have become close to hundreds of businesses and have been able to streamline their business processes in the smart and easy way. 
Nick and the team are welcoming, eager to please and friendly. They really know their stuff when it comes to IT also.
I've had plenty of hosting, IT and web issues – Nick & Darryl have been fantastic at helping me out! I thoroughly recommend them.
Resq IT helped one of my clients that was having issues with their phone provider and their phone lines were down, resulting in their business losing clientele. For several weeks they were trying to deal directly with the phone company with success. The phone provider acknowledged that there was a fault, but the fault just couldn't be found. I contacted Resq IT and they took over and had the phone line back up and running within 48 hours. They did a fantastic job - Well Done!
Nick helped me setup my NBN Internet connection at home. It runs smoothly and without any problems. I'm quite happy with the speed as well.
Res-Q Business IT Services Solutions:
Office 365 Set up and Support
Managed Services – Complete Management of your Systems.
VoIP Telephony – Save money by utilising Fully Managed Phone System.
Citrix Virtual Desktop Solutions.
VMware Server Virtualisation.
Continuous network monitoring and fault detection.
Disaster Recovery Planning.
Support management system and reporting.
Remote and onsite support, year round, 24 hours a day.
Quick, cost effective IT support Technical manager and main point of contact.
Res-Q Computer Services – Home Services:
Fast, friendly and qualified service.
Your problems solved quickly.
Internet setup and troubleshooting.
Data recovery and disaster prevention.
Securely erase data you want kept secret.
File Storage issues and space optimisation
Wireless networks set up and troubleshooting.
Virus removal and Cyber protection.
Hardware issues resolved with minimum disruption.
Upgrades and new system advice.
Innovate to compete today and tomorrow.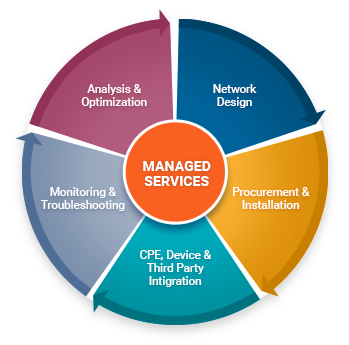 Managed IT Services Perth
Are you looking for a complete, plain-English IT solution for your business or home office? Look no further than Res-q Computer Services and Supplies.
Business Phone Systems – How not to miss the call again
Missing the phone call in most cases means losing a business. What do the modern phone systems offer to businesses that mitigates this risk?
How to improve Wifi coverage in your home or workplace
When was the last time you checked the health of your home or business wifi? Wireless internet has revolutionised the way we work and enjoy leisure activities.
We offer Easy and Powerful VoIP Phone systems for Medical and Legal Practices located in Claremont and Western Suburbs.
The future is here,
let us help you lead the way
If you have any questions — please contact us