Web Hosting for Small Business
Grow your practice with our secure web hosting solution for small business in Perth
Our clients enjoy fast access to Award-winning support from our certified engineers and support personnel
Secure Websites
All our Hosting Plans include SSL Certificates that are automatically renewed every year. Wild Card Certificates are also available for purchase.
Documentation
All passwords and logins are documented and stored in secure encrypted location. You control who access your data.
Regular Backups
We backup your web hosting daily, no matter how big or small your business is, using the latest Acronis backup software for Hosting platforms.
Proactive monitoring
Monitoring the health of your hosting, securing your website from cyber-threats is what we specialise in.
The knowledge and skills come second
Secure Web Hosting Solution for Small Business in Perth
The Hosting Plan includes SSL Certificate, daily backups, 5GB of Storage and up to 5 domains. Support is provided at at an hourly fee of $165
HOSTING, SECURITY, UPDATES
The Hosting Plan includes all the standard features + massive 25GB of SSD storage. The plan includes Premium DNS Account, website protection and includes free support
I've had plenty of hosting, IT and web issues – Nick & Darryl have been fantastic at helping me out! I thoroughly recommend them.
Res-Q IT helped one of my clients that was having issues with their phone provider and their phone lines were down, resulting in their business losing clientele. For several weeks they were trying to deal directly with the phone company with success. The phone provider acknowledged that there was a fault, but the fault just couldn't be found. I contacted Res-Q IT and they took over and had the phone line back up and running within 48 hours. They did a fantastic job – Well Done!
Nick helped me setup my NBN Internet connection at home. It runs smoothly and without any problems. I'm quite happy with the speed as well.
Our Web Hosting Plans include Email hosting required for most business users. Res-Q recommends to use Microsoft Office 365 to manage and protect your mailboxes.
Any good website owner knows that performance and security are the keys. By separating your DNS records, you can ensure that your web hosting is secure and running at peak efficiency. This solution also allows you to better manage your systems, so if one system is compromised, the others can still function properly. In addition, separating your DNS records can help prevent email downtime. If your website goes down, you can still receive emails, and vice versa. By taking these small and simple steps, you can keep your business website running smoothly and protect your data from being compromised.
The future is here,
let us help you lead the way
If you have any questions — please contact us
We are proud of our clients
We delight in providing outstanding customer service and value long-term relationships with our clients.
Our clients are proud of us
This is what our clients are saying about us.
i.fresh strata management
Innovate to compete today and tomorrow.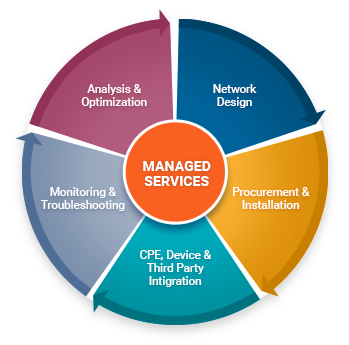 Managed IT Services Perth
Are you looking for a complete, plain-English IT solution for your business or home office? Look no further than Res-q Computer Services and Supplies.
Business Phone Systems – How not to miss the call again
Missing the phone call in most cases means losing a business. What do the modern phone systems offer to businesses that mitigates this risk?
How to improve Wifi coverage in your home or workplace
When was the last time you checked the health of your home or business wifi? Wireless internet has revolutionised the way we work and enjoy leisure activities.
We offer Easy and Powerful VoIP Phone systems for Medical and Legal Practices located in Claremont and Western Suburbs.
The future is here,
let us help you lead the way
If you have any questions — please contact us