Phone Systems Claremont – Cloud-based and Easy to use. We work with Real-estate agencies, Medical and Legal Practices located in Claremont and Western Suburbs.
Worried about the high cost of maintaining a traditional phone system? 
Our cloud-based office phone systems can save up to 80% when compared to an old one. The new phone system that can be accessed from anywhere in the world. You'll enjoy increased staff productivity and improved operations.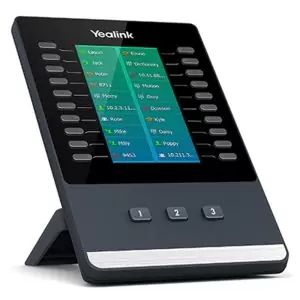 With smart forwarding, you can help your customers get the answers they want without delay. This feature helps to improve customer service and reduces the number of customers who hang up on automated systems.
Sign up for a free trial today of our business phone system!
No long-term contracts or hidden fees
With the recent announcement from Telstra that their phone systems will be ending production, it is an ideal time to switch over your traditional landline with new generation Internet-based telephones. The rise in popularity for this type of technology can reach up $1 600 million within five years!
With National Broadband Network (NBN) roll-out, businesses are enjoying faster internet speeds that can offer up to 1000Mbps per second! Meaning you'll never have a problem communicating with your customers or partners again – they will receive every single word perfectly clear without any delays. Further more, we can now enjoy running a private video conference call without a need to use Skype, Zoom or Microsoft Teams. Something that wasn't possible due to the slow connections we were getting up until today.
The key benefits include:
Call forwarding and routing
Did you know 72% of customers hang up on automated systems? That's why smart forwarding works. It helps your customers get the answers they want, without delay.
No matter the size of your business, you can enjoy the support of an intuitive digital receptionist.
Time-based call routing and queue callback options add extra oomph to your customer service offering.
Real time reporting and analytics so you're kept up to speed with your staff and operations in a snap. Automatically obtain reports on customer and staff activities
Allow customers to chat, call or meet with you directly from your website completely free for you and your customers – no additional subscriptions or charges
You can answer your phone from anywhere in the world, your home or your office. Even when you are on the road. Mobile App allows you to have your office phone in your pocket
Free calls to mobiles, National and 1300 number. Free calls to 53 countries
What do you need to know?
VoIP is the new technology that will allow you to make calls just like traditional landlines, but with one major difference — it's cheaper and more efficient! Businesses across Australia are embracing this trend because it offers great cost savings as well improved connectivity options when using cloud-based systems for their business needs —especially those who have been resistant or undecided about switching from old ways before now, due mainly around price considerations rather than anything else
Check if your current phones were purchased outright or leased

Look up the model of your current handset – it will save money you money if it is compatible with VoIP telephony

Take a look at your current phone bill and note down the number of lines and associated phone numbers

Check your internet speed using SpeedTest. If result of a ping test is less than 15ms you should have a good experience with VOIP system
Why not start your day with a smile? Let us help you get organised and take the first step toward success. We offer office phone systems that will fit any budget, including cloud-based solutions for one to three users or 3cx Business Phone System which is more flexible and support text messaging – perfect if painting outside of what's possible on traditional phones is preferred by yours truly! Whether it be Softphones (like Skype)to regular handsets–we've got something in store just right match your needs as well as style preference
Get your Cloud phone system today
Sign up for a free trial of our cloud office phone systems  and start saving today with no long-term contracts or hidden fees
Sign up with a 14 days free trial