Microsoft Office 365 is the suite of business software which is used by the businesses ranging from small to large. Microsoft 365 Premium includes Word, Outlook, Excel, Powerpoint as well as the license for Microsoft Exchange – all hosted in the cloud with a range of communication and collaboration tools such as Microsoft Teams and SharePoint. They all work together to provide an enhanced productivity experience. Best of all, these applications are a based on a month-by-month subscription model which allows you to predict monthly costs and have the flexibility to purchase and deploy services as you grow your team.
Key Highlights of Microsoft 365
Microsoft Office 365 is an ultimate all-in-one solution that offers document management and communication tools via single and easy to use Office Portal
Anytime, Anywhere
Whether you are connected to the internet or working offline in between the flights - Office 365 allows you to access and work on your important documents. Or use your mobile phone as the hotspot to start the Teams meeting from anywhere in the world.
Collaboration
Collaborate and communicate with your team, external consultants or supplier using SharePoint Sites and Microsoft Teams. Use Microsoft Mobile App to upload photos and edit documents on a fly
Guaranteed System Uptime
Anyone who has ever dealt with email outages or slow performance knows how frustrating it can be. Microsoft financially guarantees 99.9% uptime for Office 365 users. This guarantee means that if Office 365 is down for any reason, users will receive a credit on their next bill
Unlimited Support
Office 365 comes with Unlimited Microsoft Support. Global Administrator or the individual user can request and lodge the ticket with Microsoft Team to resolve the issue with the software.
New name for Microsoft Office 365
In April 2020, Microsoft changed their product name from Office 365 to Microsoft 365. The new name reflects how the company's services help customers. There is no need to take any action and the prices for current products will stay the same. The Office applications remain a core part of Microsoft 365 Apps.
The New Commerce Experience (NCE)
What is the New Commerce Experience? The New Commerce Experience (NCE) 'per seat' model for Microsoft 365, Dynamics 365, Windows 365, and Power Platform subscriptions is a new way for Microsoft to do business. It provides partners with new tools to simplify and manage subscriptions. The change doesn't affect Education and Non-for-Profit (NFP) customers.
With NCE program you can now use Multi-Geo Capabilities in Microsoft 365 to address where your data resides regardless of where your team work. You get Tailor sharing, security, and compliance policies separately for each Geo—all from a familiar admin experience.
The Home Use Programme will allow employees of organisations who consume online Microsoft services to receive a 30% discount on purchase of certain Microsoft 365 consumer offers
How can Res-Q IT Help You?
We can manage all of your licenses from a single portal
Provide support and manage your Microsoft Office 365 tenancy for you
Create and implement standard policies for the users to avoid the misuse of the data or compromising your company's email account
Set up and Manage Office 365 Sharepoint and Mailbox Backups
Intergrate Office 365 with your Phone System
Microsoft 365 Plans and Pricing
The future is here,
let us help you lead the way
If you have any questions — please contact us
Innovate to compete today and tomorrow.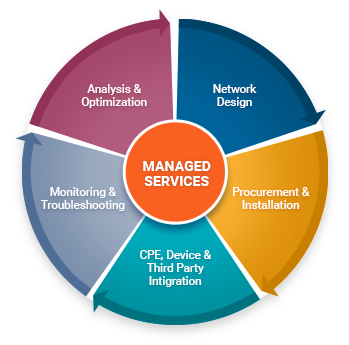 Managed IT Services Perth
Are you looking for a complete, plain-English IT solution for your business or home office? Look no further than Res-q Computer Services and Supplies.
Business Phone Systems – How not to miss the call again
Missing the phone call in most cases means losing a business. What do the modern phone systems offer to businesses that mitigates this risk?
How to improve Wifi coverage in your home or workplace
When was the last time you checked the health of your home or business wifi? Wireless internet has revolutionised the way we work and enjoy leisure activities.
We offer Easy and Powerful VoIP Phone systems for Medical and Legal Practices located in Claremont and Western Suburbs.