IT Solutions for businesses in Claremont.
At Res-Q Computer Services we specialise in small businesses and our technical support team focuses on keeping your business' IT running smoothly. We provide and implement a number of services for your business – just like your own private IT department. Complete IT support and maintenance is designed to provide total management of your IT resources including support, maintenance, solutions and planning. This proactive approach to support is designed to ensure your systems remain online and performing well, leaving you to focus on doing what you do best. We know our standards are so high, and we believe in building long term relationship with our customers, that we hold ourselves completely accountable for all our work.
Server Integration & Setup
Res-Q is one of the few Perth based IT solution providers that can offer comprehensive support for Microsoft Small Business Server. Windows Small Business Server is an 'all-in-one' server solution designed for secure and efficient data management for increased productivity and a professional image. It provides many of the features used by larger companies, such as e-mail, Internet connectivity, internal Web sites, remote access, support for mobile devices, file and printer sharing, backup, and restore – all at one affordable price.

We supply, install and support the following of the Server Operating Systems:
Microsoft Azure Services (Hosted Active Directory, Full Azure Cloud Services)
Microsoft Azure SQL Server
Backup & Disaster Recovery Solutions
What would you do if your computer had a meltdown? Res-Q Computer Services Disaster Recovery assistance provides complete Disaster Recovery testing and a solution that your company can rely on in the event of a disaster. Without a Disaster Recovery solution, your business is put at unnecessary risk and could face some serious downtime. Data Recovery Services:
Data Backup
Online Backup Facilities
Recover lost information from CD/DVD Flash Cards
Raid/mirrored drives
System recovery
Email Setup / Exchange Online
Microsoft Exchange Online is a hosted enterprise messaging solution based on Microsoft Exchange Server 2007 and provides you and your business with:
Reduced number of Spam & de-Clutter your Inbox
'From-anywhere' access to email for you and your team
Enhanced operational efficiency for your IT staff
50GB mailbox storage per standard license
Shared calendar for all the employees / Online Booking directly into your calendar using Microsoft Bookings for Office 365
Your small business will always be in good hands with Res-Q Computer Services and a team of qualified electricians will wire the entire building or just install a few data-points depending on your IT needs.
We also provide full support and installation of Cisco equipment.
Using Res-Q Monitoring services your business will always be monitored by our system and that will immediately pick up any problems, and let us know so we can rectify them ASAP.
24×7 Monitoring Services:
Constant monitoring of your business' IT system
Any problems are resolved ASAP
All your records are kept in one place – no lost passwords or license keys
Monitored on a minute-by-minute basis so problems are dealt with quickly
Remotely managed network devices with lightning-fast remote control
Auto-discover network infrastructure and vital systems information in minutes
Remote Support Options
Send us an email about your problem and we will be able to help the same minute we receive your call for help.

Onsite Service and Support – 24/7/365 availability
We're always here to help and with Technical Support ready 24 hours a day, 7 days a week, all year around, your IT problems will always be solved as quickly as possible.

Give us a call now for a FREE quote on (08) 6555 6500 or 1800 124 232
Innovate to compete today and tomorrow.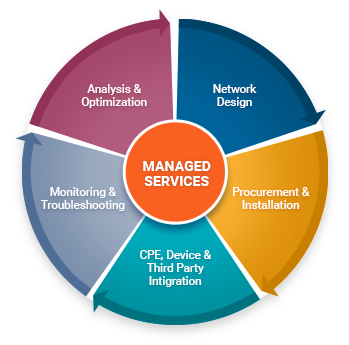 Managed IT Services Perth
Are you looking for a complete, plain-English IT solution for your business or home office? Look no further than Res-q Computer Services and Supplies.
Business Phone Systems – How not to miss the call again
Missing the phone call in most cases means losing a business. What do the modern phone systems offer to businesses that mitigates this risk?
How to improve Wifi coverage in your home or workplace
When was the last time you checked the health of your home or business wifi? Wireless internet has revolutionised the way we work and enjoy leisure activities.
We offer Easy and Powerful VoIP Phone systems for Medical and Legal Practices located in Claremont and Western Suburbs.
The future is here,
let us help you lead the way
If you have any questions — please contact us